Transform your outdoor space into a captivating oasis with our expert landscape design and installation services.
Fill Out The Form and We'll Be in Touch
At Lush Gardens, Inc., we specialize in crafting diverse landscape designs that genuinely capture the essence of your vision. Our expertise spans a broad spectrum of styles, from the timeless symmetry of Colonial to the serene simplicity of Cape Cod, the relaxed coastal vibes, and the sustainable beauty of xeriscapes. Immerse yourself in the allure of Tuscan romance, the structured elegance of English gardens, the Zen tranquility of Japanese design, and the artistic flair of French landscapes. For those seeking a taste of the exotic, we bring to life the lushness of tropical paradises, the rugged beauty of desert landscapes, and the captivating charm of Mediterranean and Spanish gardens. With Lush Gardens, Inc., your landscape dreams take shape in ways that are as unique and diverse as your imagination.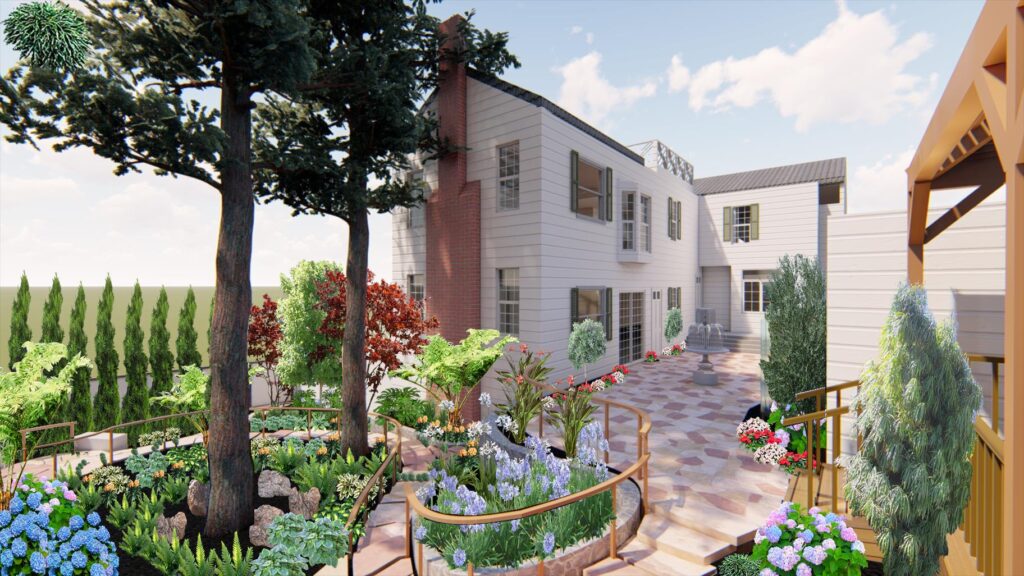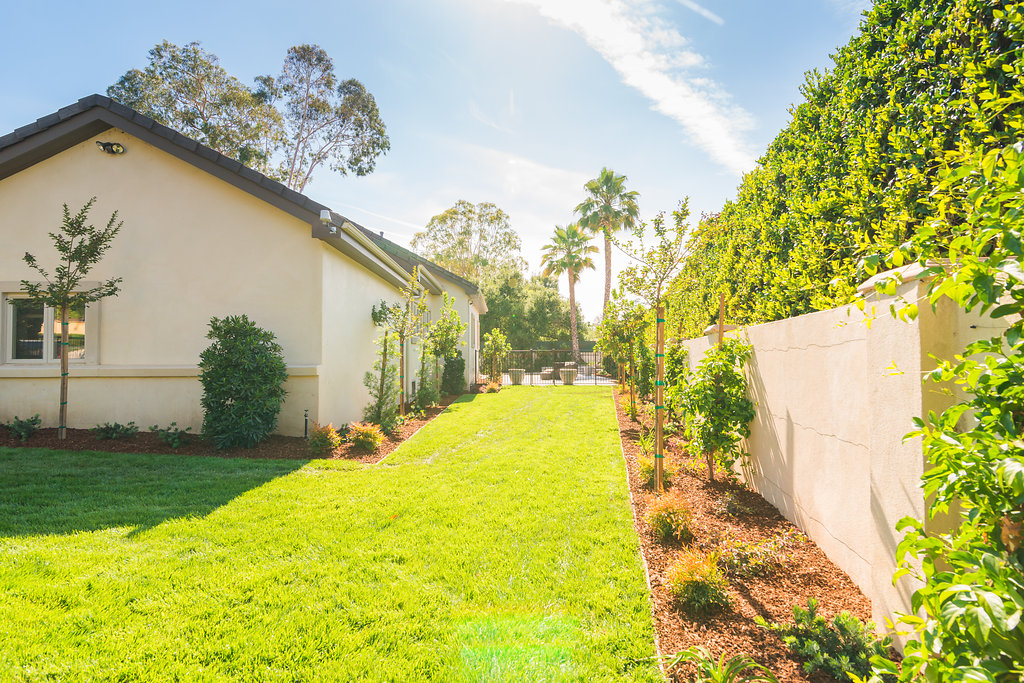 Our landscaping expertise extends to a comprehensive range of installations that transform outdoor spaces into stunning landscapes. From elegant bushes and shrubs that add texture and color to majestic trees that provide shade and grandeur, we curate nature's beauty to harmonize with your surroundings. Our meticulous approach extends to crafting meticulously manicured hedges and the artful arrangement of groundcover plants that add depth and character to your landscape. We lay down sod with precision for lush, green lawns, ensuring a vibrant and healthy foundation for your outdoor haven. With Lush Gardens, Inc., every element of your landscape is thoughtfully installed to create a harmonious and captivating environment.
We are your trusted experts in creating efficient and effective irrigation systems that cater to the unique needs of your landscape. Our proficiency extends to various irrigation methods, including the precision of drip irrigation for targeted watering, the versatility of spray head pop-up irrigation for versatile coverage, and the efficiency of rotary irrigation for larger areas. We also specialize in misting irrigation to delicately nurture delicate plants and smart irrigation timers that bring automation and control to your fingertips. Our commitment to innovation and sustainability ensures that your landscape receives the right amount of water precisely where it's needed, conserving resources, and promoting healthy growth. Lush Gardens, Inc., is here to design and install irrigation systems that keep your landscape flourishing year-round.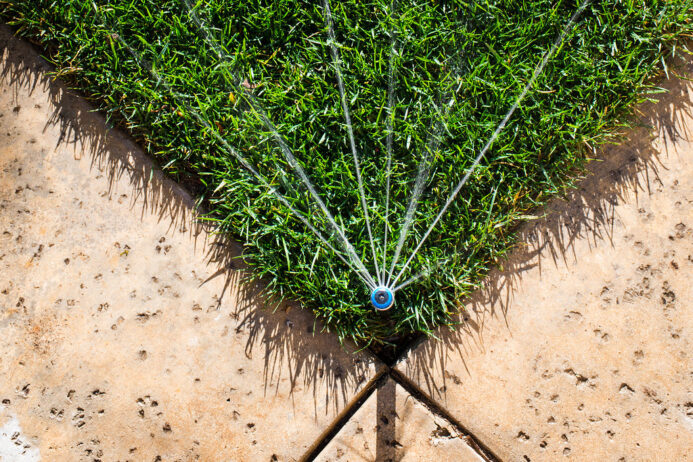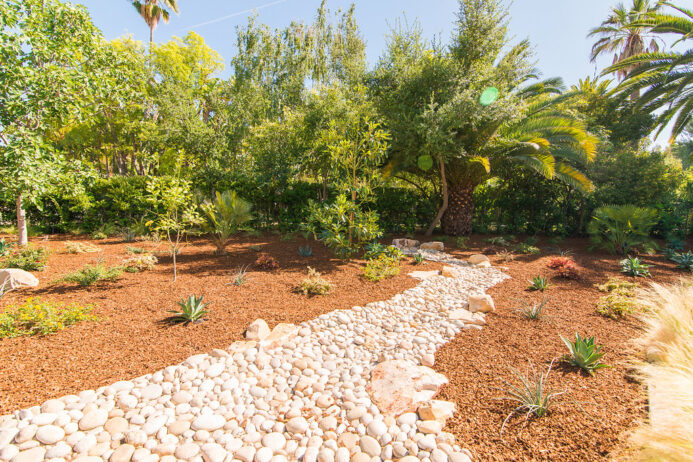 We offer a comprehensive array of ground cover solutions that elevate the beauty and functionality of your outdoor spaces. Our expertise extends to the artful mulch installation, providing a natural and sustainable layer that enriches the soil, retains moisture, and enhances plant growth. We also master the placement of decorative pebbles, adding a touch of elegance and texture to your landscape. With an eye for design, we carefully select and install a diverse range of plants, ensuring a harmonious and vibrant composition. And for those seeking a low-maintenance option, we skillfully lay down artificial turf, offering the look of lush grass without the upkeep. Whatever your ground cover needs may be, Lush Gardens, Inc. brings expertise and creativity to transform your outdoor spaces into something truly extraordinary.
Discover What Our Customers Are Saying
Curious about the experiences of our valued customers? Dive into our reviews to hear firsthand how we've made a difference.
At Lush Gardens, Inc., we proudly offer top-notch services to the vibrant following cities of California
Agoura Hills, Bel air, Beverly Crest, Beverly Glen, Beverly Grove, Beverly Hills, Beverlywood, Brentwood, Burbank, Calabasas, Culver City, Echo Park, Encino, Glendale, Granada Hills, Hidden Hills, Hollywood, Inglewood, Lake Balboa, Los Angeles, Los Feliz, Malibu, Marina Del Rey, Mid-Wilshire, North Hollywood, North Whittier, Northridge, Pacific Palisades, Playa Del Rey, Porter Ranch, Rancho Park, Reseda, Santa Monica, Sawtelle, Sherman Oaks, Silver Lake, Studio City, Tarzana, Toluca Lake, Topanga, Tujunga, Valley Glen, Valley Village, Van Nuys, Venice, View Park-Windsor Hills, West Hills, West Hollywood, West Los Angeles, Westchester, Westlake, Westlake Village, Westwood, Winnetka, Woodland Hills
Let us Convert YOUR YARD into a Private Oasis