Let us Convert YOUR YARD into a Private Oasis
We are Industry Experts with All Your Design & Installation Needs
Lush Gardens
is a Landscape Design and Build Firm
Unparalleled in Design
Let our experienced team of in-house design professionals guide you to the outdoors of your dreams. We are experts and offer unparalleled service with precision planning and a customer-oriented approach to deliver results that exceed your expectations.
Seasoned Construction Crew
You can count on our installation crews' experience and know-how to add new life to your yard. Our in-house staff provides high-quality standards. This means your project unfolds before your eyes better than you picture it with no worries and no hassle.
Landscape Industry Experts
You'll find that our solutions are as varied as our materials. Our team works with everything from long-established traditions to innovative design with state-of-the-art products & techniques. We'll guide you every step of the way from planning to implementation.
We proudly offer a full range of customized landscape design and installation services for your next project.
As industry experts for over 15 years, we have no problem adapting budget-conscious designs and materials to balance quality and value for your best outdoor solutions.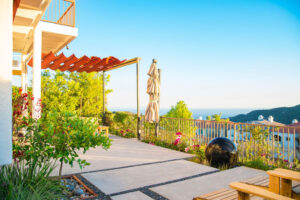 Our experienced team can transform your yard and garden by planting trees, potting plants, and offering creativity to give you that brand new look you've always wanted.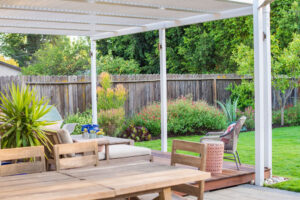 Look no further for a total makeover for your outdoor space.  Let Lush Gardens give you the transformation that only years of experience can provide.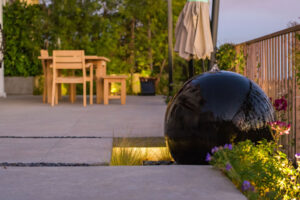 Let our design team show you our wide array of landscape lighting options to give your garden the right mood. You can't go wrong if you have it installed by Lush Gardens, Inc.
Tell us more about your project.
Consultation & Estimating
We are so sure that you will love our work that we are happy to spend a bit of time with you at no cost. It'll give you a chance to get to know us while we get a picture of your needs and budget.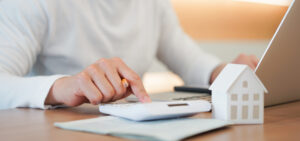 As industry experts, our design team will help you plan the right design to ensure satisfaction before we begin building. Don't worry if you're not sure about what you want. We're professionals who can offer you many options to choose from and decide. 
Scheduling & Installation
We specialize in customized solutions for every custom garden. From planning to implementation, we will interpret and deliver your vision exceeding your expectations on time.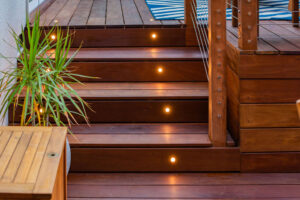 Our Philosophy:
At Lush Gardens, we pride ourselves on being landscape industry experts with over 15 years of experience. We are committed to creativity, superior design and craftsmanship, safety, and our customers. We enjoy what we do, strive for excellence, and guarantee our work from the ground up.
We employ an experienced in-house design team who work together with our seasoned, highly trained in-house construction crew to interpret and realize your vision and dreams, providing you with the transfer motion to your outdoor living space that only years of experience can provide.
Navigate our detailed portfolio below…
Reach Out Today For A Free Consultation
Frequently asked questions